Catawba Brewing Co. expects to wrap construction on its Queen City space this month.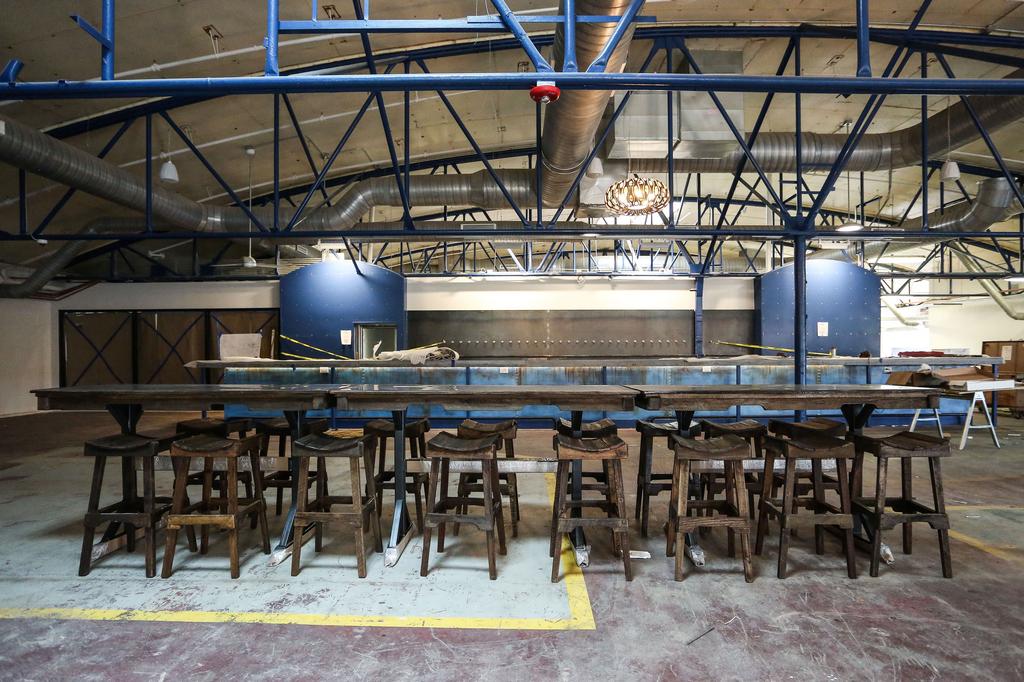 The original story was published by the Charlotte Business Journal by Jennifer Thomas. 
This brewery expects to wrap construction on its Queen City space this month.
That means the Catawba Brewing Co. should start pouring its first beers soon after, says Billy Pyatt, co-founder of the Morganton brewery.
"Things are ready to go as soon as we get those approvals," Pyatt says.
The brewery will occupy 10,000 square feet at 933 Louise Ave. in the Belmont neighborhood, near Plaza Midwood.
For Pyatt, the facility represents a $1 million-plus bet on the Queen City.
Catawba announced last fall that it was expanding its footprint in Charlotte, after selling beer in the market for the past 15 years.
"I've been a big fan of the Charlotte beer scene for a long time," Pyatt says.
The 10-barrel brewhouse and tasting room will be Catawba's fourth location — and its third brewery.
So what should you expect?
Catawba Creative Director Mary Mayo has created an industrial-chic feel in the 6,000-square-foot taproom.
The decor builds upon the fact that the space was the former Kellogg's bakery facility, including its barrel vault ceiling.
Tables were created from reclaimed pallet wood and have steel insets. They've been stained chocolate malt. (Yes, Mayo used a sample from Catawba's beer supplies to get a perfect color match.)
The bars are made from textured concrete.
The concrete floor remains — as do notices warning to watch out for fork lifts. The paint scheme draws in the gray and blue of Catawba's logo. "Mod-squad" style chandeliers add character, Mayo adds.
Roughly 4,000 square feet is dedicated to manufacturing. The project will utilize brewhouse equipment previously used at the Morganton brewery as well as Catawba's 22-ounce bottling line.
Pyatt says the project helps Catawba Brewing keep up with its ongoing growth, while addressing capacity issues.
It currently current operates a 30-barrel production facility and tasting room in downtown Morganton. It also has a 7-barrel brewery in Asheville's South Slope area and a tasting room in Biltmore Village.
It expects to brew 13,000 barrels this year, with up to 100 different beers created. That includes the well-known White Zombie, a Belgian white ale, as well as chocolate stouts, sour and fruit beers and IPAs.
Foard Construction is the general contractor. Charlotte architecture and interiors firm D3 Studio has been tapped for the project.